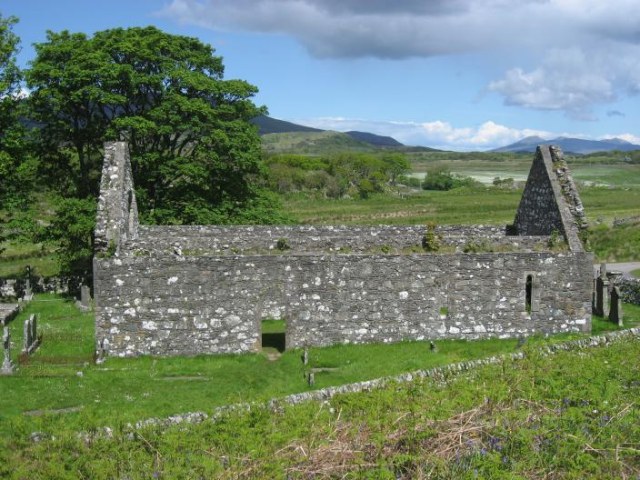 Kildalton chapel is situated in the south east corner of Islay, approximately one kilometre west of the nearest boat landing in Port Mòr. Kildalton is derived from Cill Daltan, utilising the irish dalta meaning 'disciple' or 'foster-child'. The dedication of this name is related within medieval sources to St John the Evangelist.
Kildalton chapel functioned as a parish church for the local community of Kildalton, acting as a place for people to hear mass. Situated within its own graveyard, a modern boundary wall erected in the 19th Century hems in the chapel however it is likely that the original boundaries of the church extended further as a sign of its ecclesiastical influence. The earliest documented record of a chapel on the site is from 1425, however features such as the 8th Century Kildalton Cross as well as broader 12th and 13th century architectural characteristics indicate that the site was important to the presence of early Celtic Christianity on the island far earlier.
Beyond it's strictly religious purpose, it is likely that the chapel was a more general centre for the community to gather and would have functioned in a town hall capacity as well. Beyond this, evidence suggests that the priest may have occupied the chapel at some point throughout its history.
*
Perhaps Kildalton Chapel's most well-known aspect is the Kildalton Cross, a Celtic cross dated to the 8th century AD.
Standing 8 metres north of the chancel, the monolithic ringed cross measures 2.65 metres high and 1.32 metres wide across the arms, and is one of the finest preserved examples of early Celtic crosses in existence. Bearing similarities to the crosses found at St Orans, St Johns and St Martins on Iona, the cross bears scenes depicting the Virgin Mary and baby Jesus.
This group comprises some of the earliest and only preserved examples of iconic depiction of Virgin and Child.
The presence of this cross suggests the existence of some form of religious activity within the area predating the late 12th century aspects of the current chapel.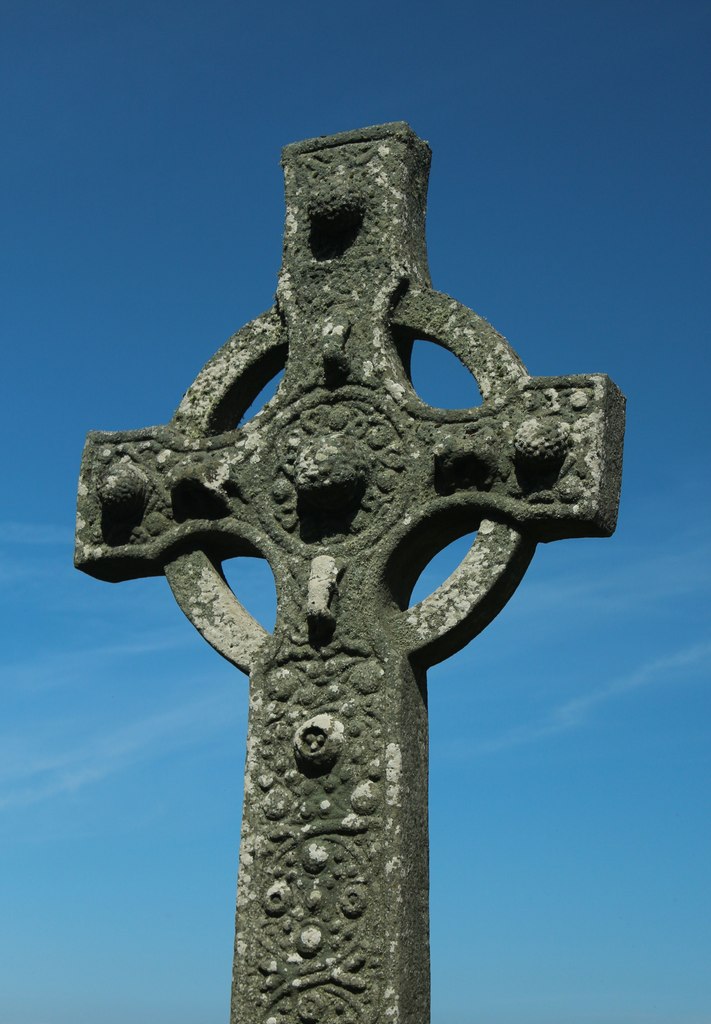 The unabridged version of this text and appropriate citations can be found within the context survey portion of the project report.